Laurentia Technologies has a wide range of nanomaterials which could be applied in several and in a multitude of substrates: glass, ceramics, textiles, porous materials, etc.
These products are grouped into the following families: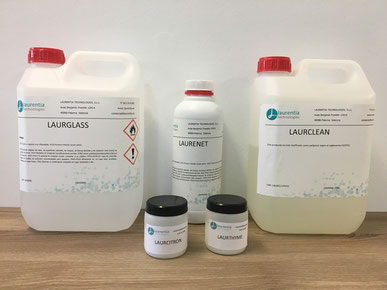 Hydrophobic / Hydrophilic coatings aims to control the behavior of materials against water.
Laurentia has developed a technology of nano encapsulation and controlled release. This release can be started under a certain stimuli, such as pH, light release, temperature, etc.
Metalic NanoOxides can provide different functionalities to substrates on which they are applied, as biocides, self-cleaning or decontamination.